Take Advantage of Our Anniversary Special, Buy Now for $19.95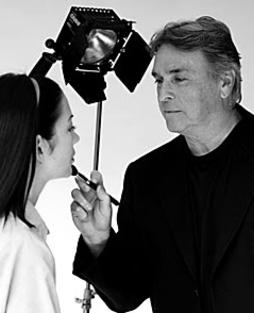 Emmy Award-winning makeup artist Art Harding is an industry icon, having worked in film, television and print, creating looks for Hollywood's A-list talent.
Harding has received five Emmy Award nominations, four alone for his work on "General Hospital." In 2002, Harding accomplished a seldom-attained Emmy coup as a double nominee for both ABC's "General Hospital" and the NBC daytime talk show "The Other Half." In 2000, he took home the Emmy for the acclaimed "General Hospital" spinoff "Port Charles."
For over 30 years, Harding has been a proven commodity in the Hollywood community as both an artist and educator. His primetime credits include current TV hits like "Bones" and "Dancing With The Stars" to "Dirty Sexy Money" and the legendary "Will & Grace."
An equally impressive entrepreneur, Harding has designed the Art Harding Instant Face Lift and Neck Lift, which has become a toolkit staple for Hollywood's top makeup artists in film and TV. Unlike similar products used by industry professionals for years, Harding's design is easy for anyone to use––on set or at home. The Instant Face Lift was made to withstand the rigors of long days under studio lights and can be worn offscreen with confidence.
The Art Harding Instant Face Lift and Neck Lift offers women a noninvasive alternative to the aging process. Whether at home or on a Hollywood set, this secret weapon of professional makeup artists can and does instantly refine the jawline, define the cheekbones, and smooth the neckline. It's comfortable to wear for hours on end and easy to self-apply. 
Perfect for every occasion –– including class reunions, weddings and bar mitzvahs –– Art Harding's Instant Face Lift works for all women, all ages, and all skin types.